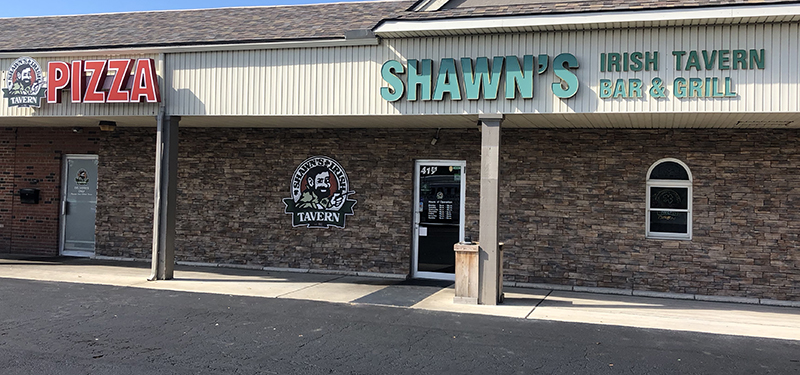 Phone: (419) 381-1281
Address:
4400 Heatherdowns Blvd
Toledo, OH
HOURS
Monday: 11AM-11PM
Tuesday: 11AM-11PM
Wednesday: 11AM-11PM
Thursday: 11AM-11PM
Friday: 11AM-11PM or later
Saturday: 11AM-11PM or later
Sunday: 11AM-11PM
Happy Cinco da Mayo from your favorite Irish Tavern, we do have delicious margs!!! ... See MoreSee Less
Heather Stasa Lathrop. Lmao
Let's start this Friday on a positive note! ... See MoreSee Less
I toured the Soviet Union
I have 6 awesome grandchildren, and an awesome daughter, graduation from law school! I am so proud of Lindsey Conrad!
I made a real good new friend!
I get up every morning and make a choice to be positive every day. Every day is a gift and I don't want to waste it!
I'm having lunch at Shawn's !!!!
I got up for work! I made it alllllll the way to the kitchen and made coffee. I put on PANTS! Gosh I'm amazing!
Running a half marathon today!!! 🏃🏼‍♀️
I didn't go back to sleep after putting my pups outside at 6:30 this morning! 🐾🐾❤️☕🌞
I'm a pretty darn good cook that gets to do that for my career... And still live a good life 🤘💪
My son just texted me to say he got a B on his Anatomy test 🤷🏻‍♀️ Trust me, that's huge in our house right now 😂
I got up and drove to Holey Toledo to surprise my now 11 year old with her favorite doughnuts for her birthday.
I refinished the bar top at Shawn's to what it is today!
Found out that I had an offer on a house accepted last night while I was at Shawns!
I brought Shawns the biggest weekly crowd they've ever had 🤙🏽🎸
Got my second vaccine today 👏🏼
With only 6 hours of total sleep in 2 days I'm throwing a mad hatter baby shower today
I worked 13.25 hours last night
Graduate with my masters next week 🎉🎉🎉
I was lucky enough to not lose either of my jobs during the pandemic ❤️❤️
Customer service is not dead.... I am the best at it!
Congratulations to Scott and Sam on your engagement!! So glad we could be a part of your special day!!!

Over the years, we've been blessed to have many of our customers become friends and become part of the Tavern family.

We are honored to be a part of the community and watch our favorites grow each year. What a blessing it is to be a local, family favorite! ... See MoreSee Less
Play
Congratulations! We love u! ❤️
Congratulations Scott and Sam so very happy for you!
Congratulations!! (About damn time cousins)
What a special night. Congratulations Scott and Sam!💖
Congrats! Love that the shot is ready to go! Such a great couple:)
Congratulations Sam and Scott. 💕
Congratulations Mr. Link !!!! 💞
Load more